Institute of Integrated Education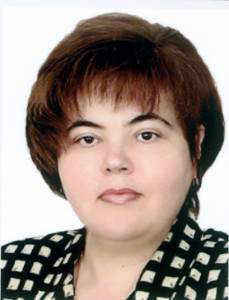 Headmaster: Tatyana Hohlova
Contacts:
Address Dnepropetrovsk, Gagarin avenue, 4
E-mail: kh_gipo@ukr.net
Phone: +38 (0562) 47-18-87
---
---
State Institute of the Industry Personnel Training and Retraining (SIIPTR) had been created in 1997 by joint order of the Ukraine Ministry for the Industry and the Ministry of Education.
SIIPTR as the higher educational institution, has been accredited on to ІІІ level and worked on full self-financing in structure of education-scientific complex with National Metallurgical Academy. Rector of these institute during this period - known metallurgist, the honored worker of a science and technics of Ukraine, the academician of Academy of the higher school of Ukraine, the winner of the State premiums of Ukraine and the USSR, Dr, Prof. Stanislav Pliskanovsky (is more detailed - see on a site Wikipedia).
SIIPTR carried out preparation, retraining and improvement of professional skill of experts, mainly - under the continuous form of training that allows students to combine training in institute with work.
During the period with 1997 on 2013 institute has prepared more than 12 thousand qualified experts, which work in sphere of manufacture, including heads of the enterprises, business-structures and official bodies.
«Institute of Integrated Education» as structural division of National Metallurgical Academy is formed in concordance with Order of Cabinet of Ukraine from March, 06, 2013 ?117 «About reorganization of a Higher educational institution «State Institute of the Industry Personnel Training and Retraining».
---
---
Departments:
Sub-faculty of Theory, technology and automation of metallurgical processes
Sub-faculty of Machine building and quality management of enterprises