Laboratory of Sustainable Materials
For ensuring high service durability of machines (reliability, operational integrity and durability) the material of details has to have high constructional durability. It has to have a complex of the mechanical properties wich is guaranteeing reliable and long work in operating conditions. Quality of surfaces of details are influenced greatly on firmness: roughness, residual technological tension, hardness, structure, etc.
In 2014 there were acquired a contactless interferential 3-D profilograf of "Micron-alpha" and friction and wear machine of "Micron-tribo" by the chair of technology of mechanical engineering becouse of participation in the ENGITEC project.
In 2016, thanks to participation in the HETES project, a "Micron-gamma" instrument was purchased for the study of the physical and mechanical properties of the surface layers of materials.
---
Images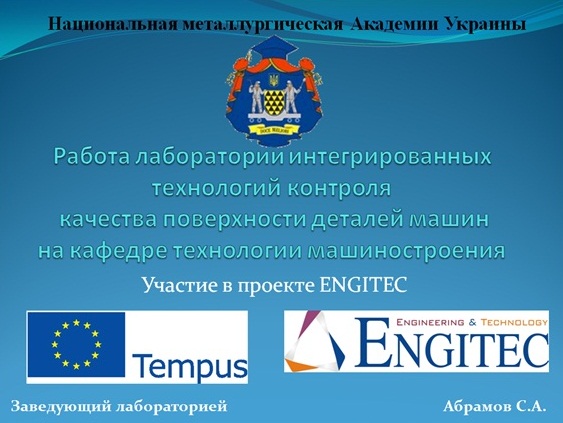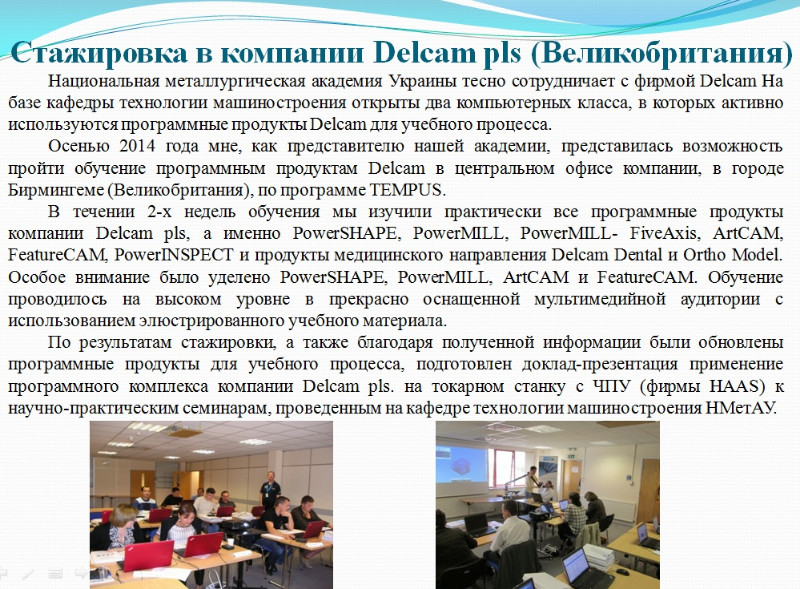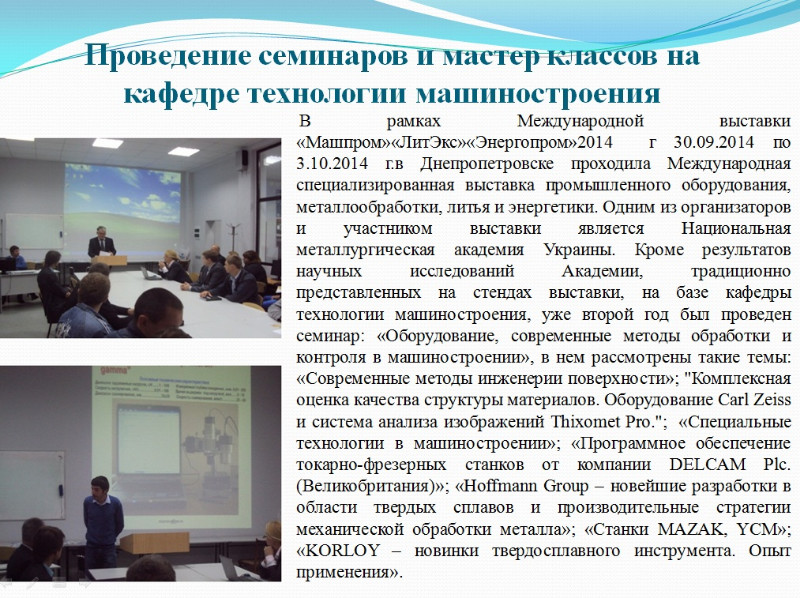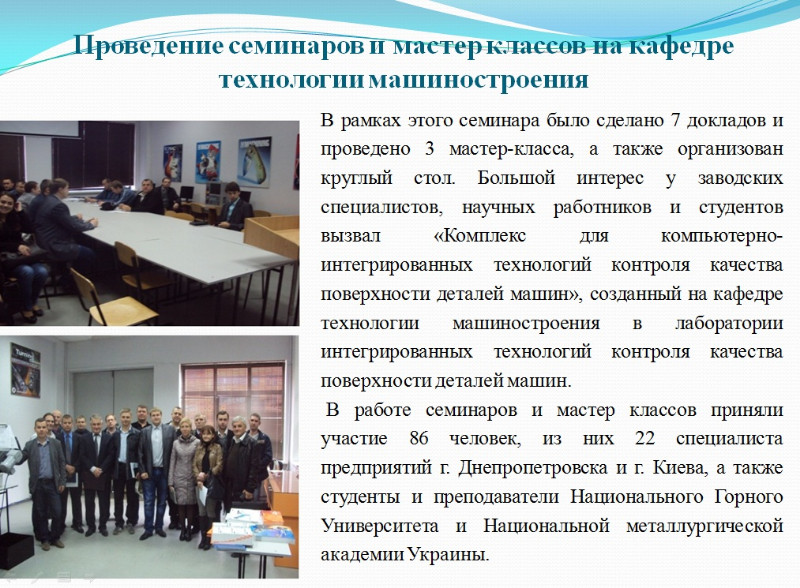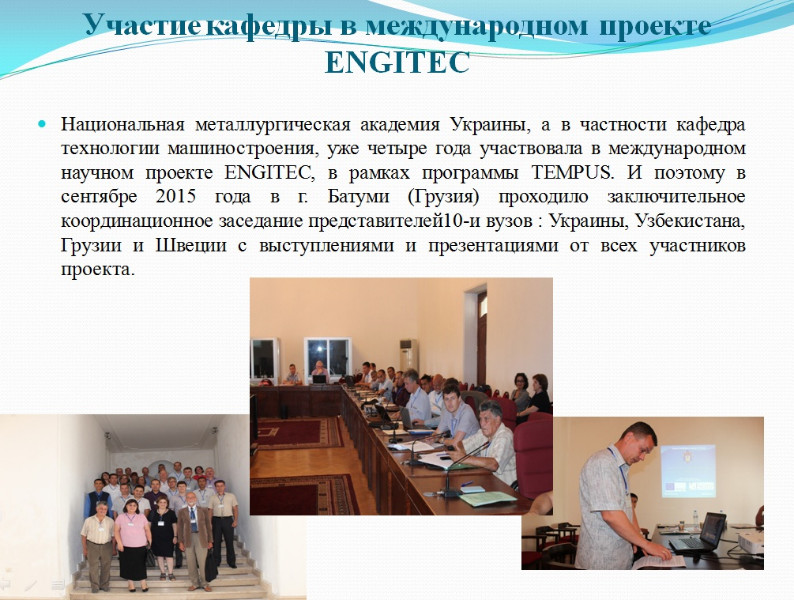 The study of the concepts of sustainable development of enterprises by students assumes, apart from organizational, managerial, financial, social, personnel, market activities, sustainable development of production, technology, resource and innovation activities in the short and long term.
The sustainable development of these areas of activity leads to a significant reduction in the material intensity, energy intensity, machine intensity, human resources and thus to the solution of environmental problems.
Diagnostics of machine-building materials, increasing their operational reliability is possible due to the use of devices for studying nano-micromechanical properties in the educational process, at the chair of engineering technology.
One of such devices is the multifunctional device "Micron-gamma" intended for studying physical and mechanical properties of surface layers of materials by methods of continuous indenting, scanning, metallography and topography. This device will be used in inter-departmental and intercollegiate works of students of NMetAU and other universities of Ukraine.

Currently, for masters classes are held using the micron-gamma device in the disciplines:
1. "Physical and technological methods of machining in mechanical engineering". Laboratory work "Carrying out hardness tests of surfaces treated with physical and technological methods"
2. "Theoretical foundations of manufacturing parts and assembling machines" laboratory work "Surface quality study of machine parts treated with surface-plastic deformation"
3. "Scientific research work of students" laboratory work "Surface engineering and physical and technological methods of increasing the durability of machine parts"

Thanks to the participation of the Department of Mechanical Engineering in the HETES project, in 2016 a multifunctional instrument was purchased at the department, it was designed to study the physical and mechanical properties of surface layers of materials by the methods of continuous indenting, scanning, metallography and topography.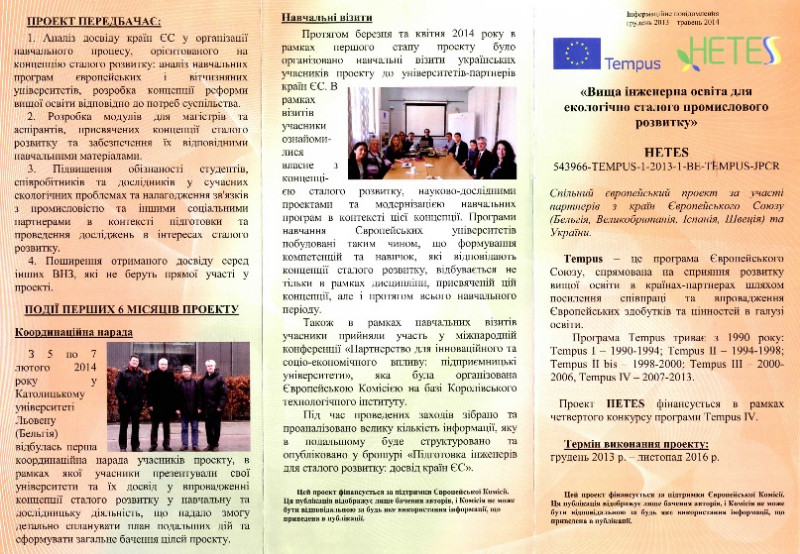 Dissemination leaflet for the period from May 2014 to October 2014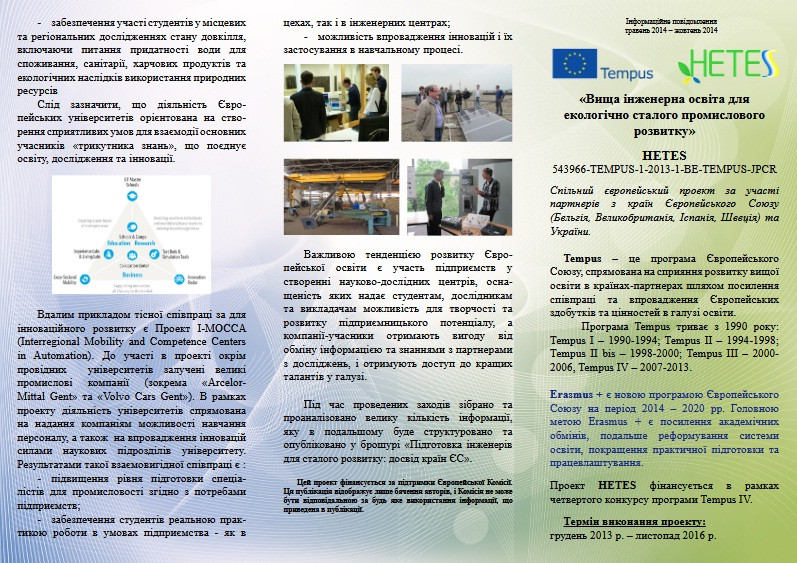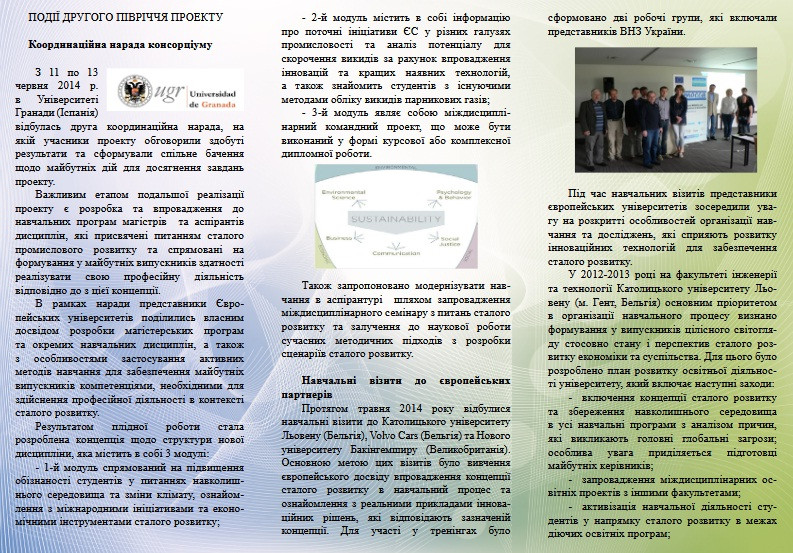 Dissemination leaflet for the period from November 2014 to May 2015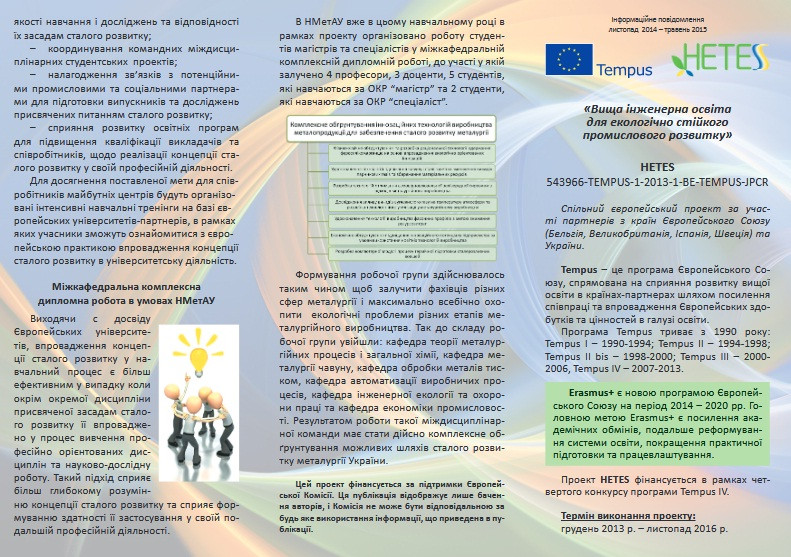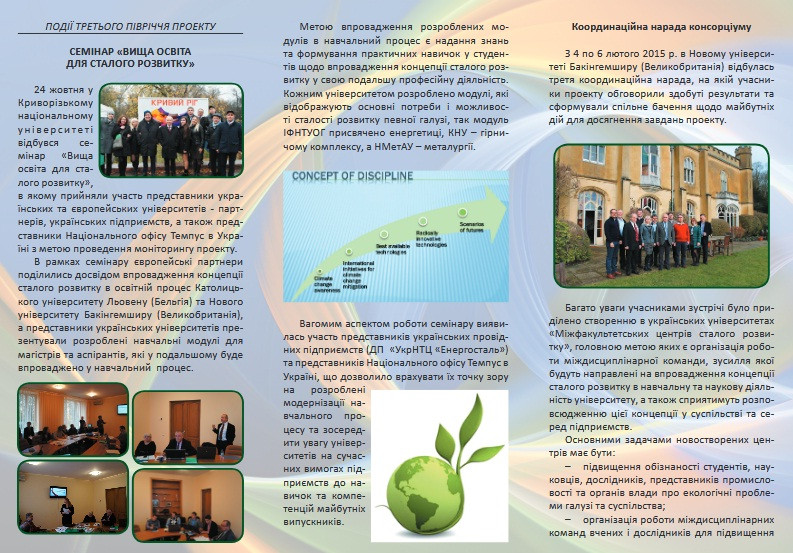 Dissemination leaflet for the period from June 2015 to October 2015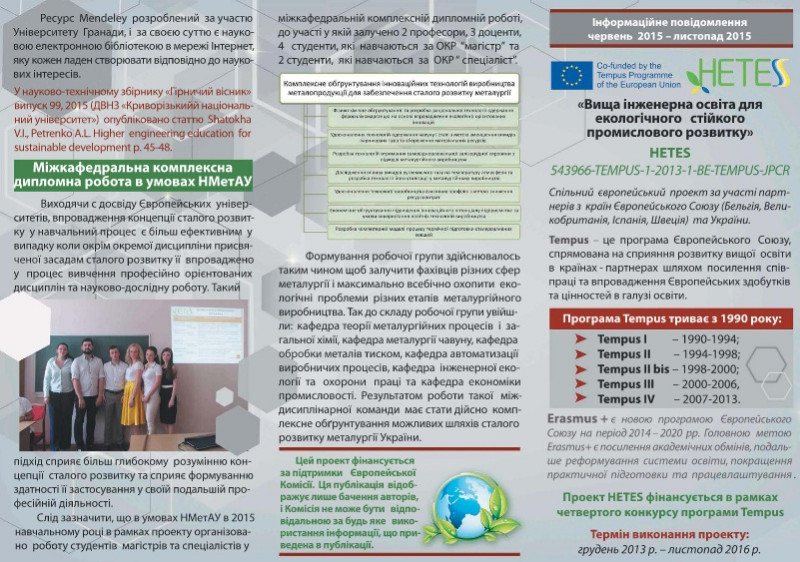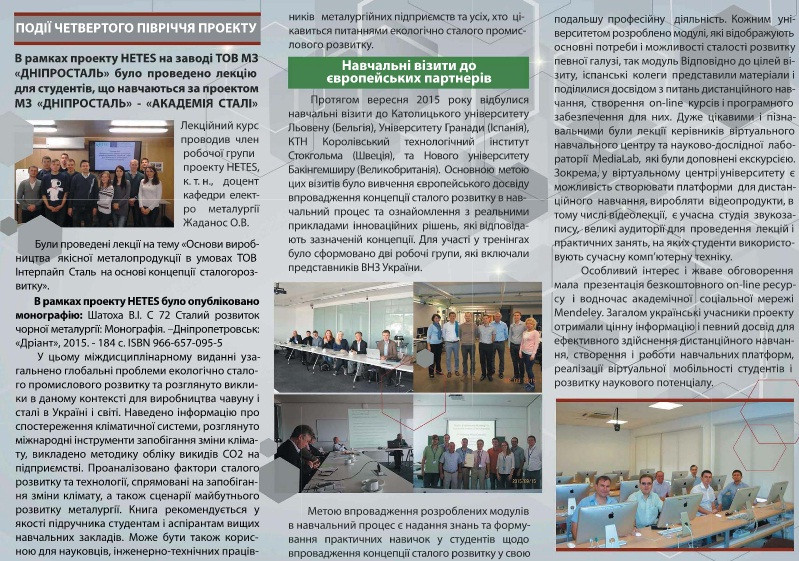 Dissemination leaflet for the period from November 2015 to May 2016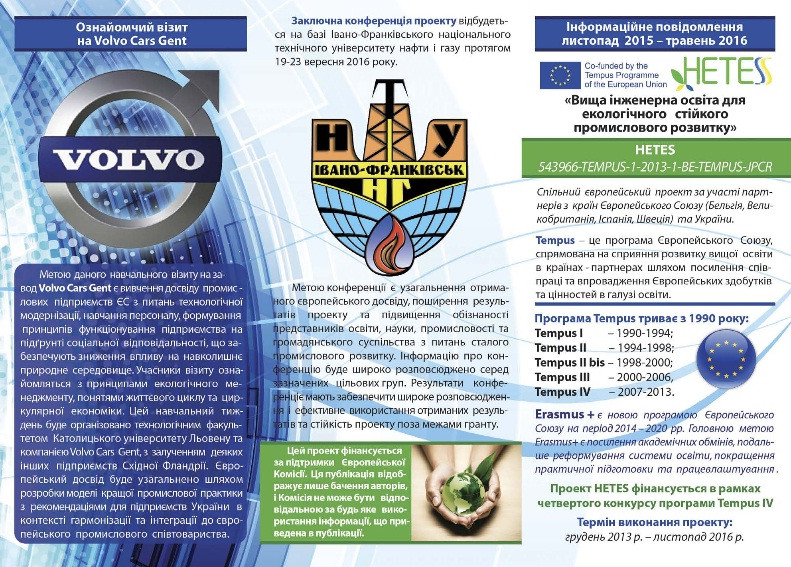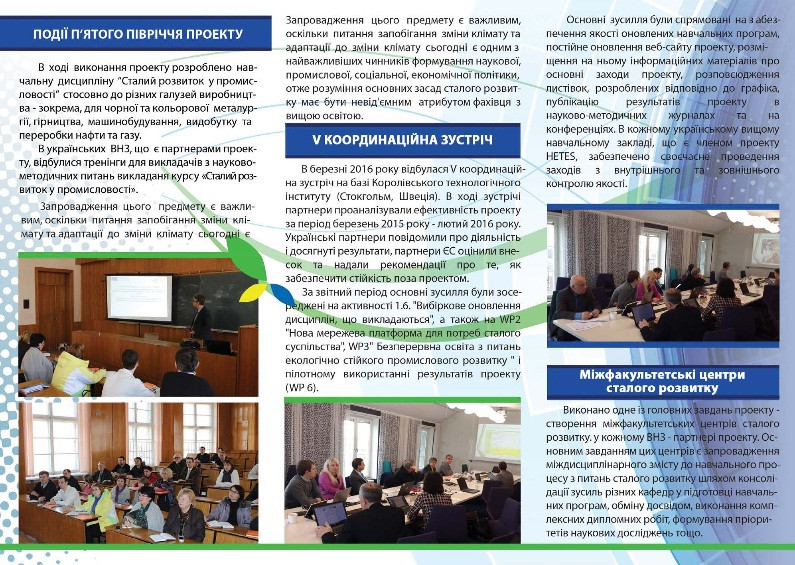 Dissemination leaflet for the period from June 2016 to October 2016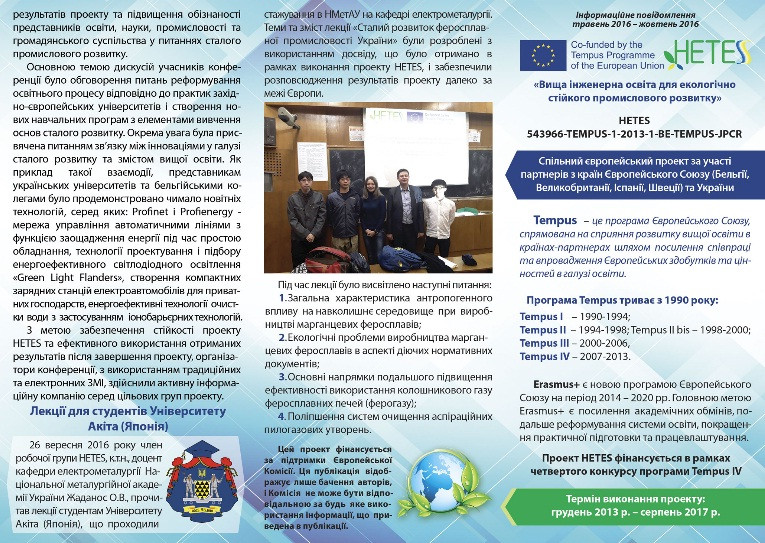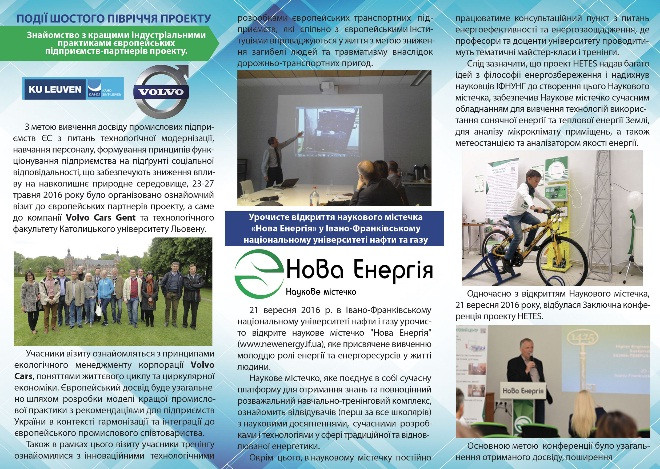 Dissemination leaflet for the period from November 2016 to May 2017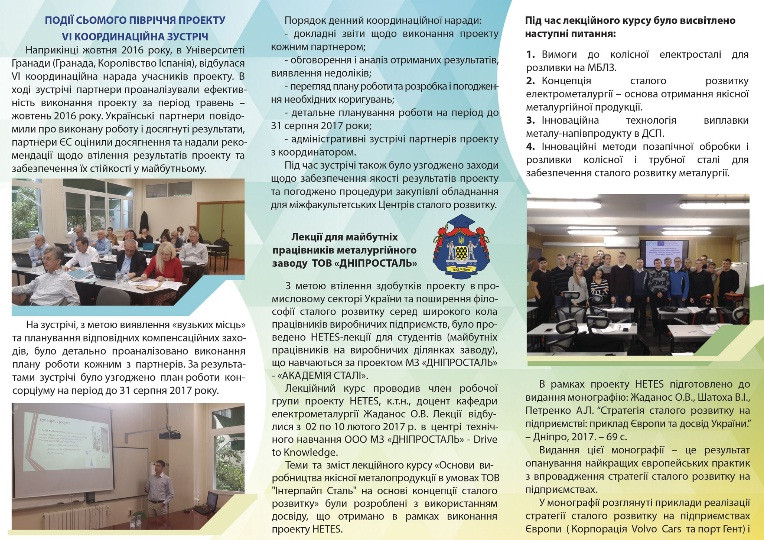 ---