Department of Translation and Foreign Languages.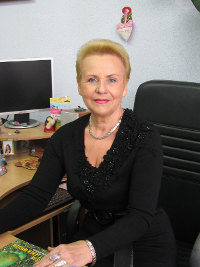 Department manager: Prutchykova Valentyna Vasylivna
Contacts:
Address Кафедра перевода и иностранных языков ,НМетАУ, пр. Гагарина, 4, Днепропетровск, 49600, Украина
E-mail: k-inyaz@metal.nmetau.edu.ua
Phone: (+38056) 374-82-64 (+38056) 3748261
Alternative homepage: https://vk.com/id326788951
---
---
About Department of Translation and Foreign Languages.
Our Department is a part of Humanities faculty. We rotate here 6 foreign languages - English, German, French, Spanish, Italian and Latin - plus Russian for foreign citizens. We provide training for NMetAU's undergraduates (Bachelor's program and Master's program) and postgraduates. They are the students and postgraduates of all the NMetAU's faculties and study full-time, part-time, by correspondence, or at the preliminary department.
The lecturers of our department have been conducting foreign language practical classes within NMetAU curriculum and having joint projects with its international academic and industrial partners. Since 2004, our Department has been training translators for metallurgy. Since 2010, the Department has been providing part-time form of instruction for intending translators, who are studying to gain their second qualification (access to tuition after the second course of a main speciality). Contemporary teaching aids and facilities meet our students' learning needs (German class, French class, English classes, Video Class, Audio Class, Multimedia Class and Linguistics Centre).
How to find us.
Department of Translation and Foreign Languages is located in the Main Building of National Metallurgical Academy of Ukraine, 4 av. Gagarin.
The staff rooms: 422, 423 (on the fourth floor).
---