Department of Accounting and Audit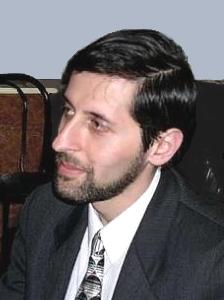 Department manager: ZELIKMAN, Vladyslav
Contacts:
Address Accounting and Audit department, NMetAU, 4 Gagarin Av., Dnipropetrovsk, 49600, UKRAINE
E-mail: kaf.ua@metal.nmetau.edu.ua
Phone: +38 (0562) 47 44 51
Alternative homepage: http://vk.com/public77365459
---
---
Department of Accounting and Audit is attended by students majoring in the speciality #71 "Accounting and Taxation", who want to achieve a bachelor's or a master's degree. Training is available in 2 modes of attendance: full-time and extra-mural.
Training of professionals in accounting, bookkeeping and audit at the Academy has been offered since 1996: first, at the Management Department, later — at the Finance and Accounting Department, established in 2000. From 2002 on, "Accounting and Audit Department" operates under its present name.
Staff members of the Department, half of whom have academic degrees and titles, are all highly experienced professionals, having an impressive scientific background and immense practical record in this field.
Apart from lecturing students, the department's staff conducts extensive scientific activity and research work. This work is focused on improvement of existing bookkeeping, accounting and audit systems, providing methodological basis for these systems, optimisation of financial performance of an enterprise, on further development of information technologies for better management and decision-making, on elaboration of mechanisms ensuring the optimal corporate expenditure control and so on.
Accounting and Audit Department maintains close liaison with departments of the same profile in other higher-educational establishments of Ukraine, research institutes and industrial enterprises.
---