---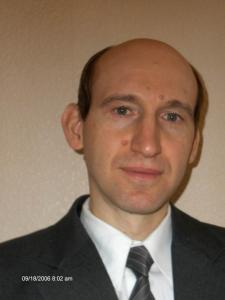 Tregubenko G.N.
doctor of engineering's sciences, professor
Contacts:
E-mail: Gtregubenko@i.ua
Phone : (+38056) 3748721
Room : 45
He was born in 1967. In 1989. Graduated from the Dnepropetrovsk State University, specializing in Metal Physics. " The last three courses combine studies with work in the DSU in PLNMP DMetI, which came after the AIS researcher. In 1992. completed postgraduate studies in 1994. master's thesis. In 1995. was scientific training in France at the Graduate School of Mining and Metallurgical city of Nancy.
Currently in post-doctoral NMetAU finalizing his doctoral dissertation. Topics covered include: physical-chemistry interaction of nitrogen with metals and its use as an alloying element.
Published 65 scientific papers and received five patents.