---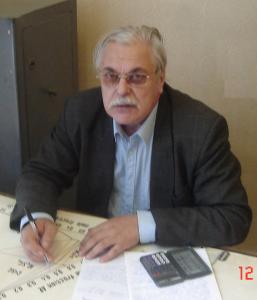 Gorobets Anton
candidate of technical science, assistant professor
Contacts:
E-mail: кафедральный
Phone : +380563748364
Room : 5
Gorobets Anton Prokofevich was born on July, 25th, 1947 in a Dnepropetrovsk. Cand.Tech.Sci. (1985), the senior lecturer (1989). Has finished the Dnepropetrovsk metallurgical institute (with 2000 National metallurgical academy of Ukraine) in 1970, on qualification the engineer-metallurgist. Labour activity of the beginnings in 1970 Borrowed such posts: the senior engineer of a factory "Red October", Volgograd (1971-1972), the senior engineer of South machine building plant (1972-1974), the engineer, the younger scientific employee, the assistant (1974-1979), the senior lecturer of faculty of electrometallurgy (with 1989 on present time). The basic directions of scientific activity: researches, development of the theory and technology of electrometallurgical manufacture of steel and smelting refining processes. Amount of scientific works - 27, 3 inventions, the co-author of the technical book on special electrometallurgy.