Best wishes for new academic year!
The staff of the Department of Translation and Foreign Languages congratulates the students of the department with the beginning of the new academic year! We are happy to see you again and to meet new students and wish you always to strive for high goals, discover new frontiers of knowledge and horizons of success, never stop and boldly conquer new peaks!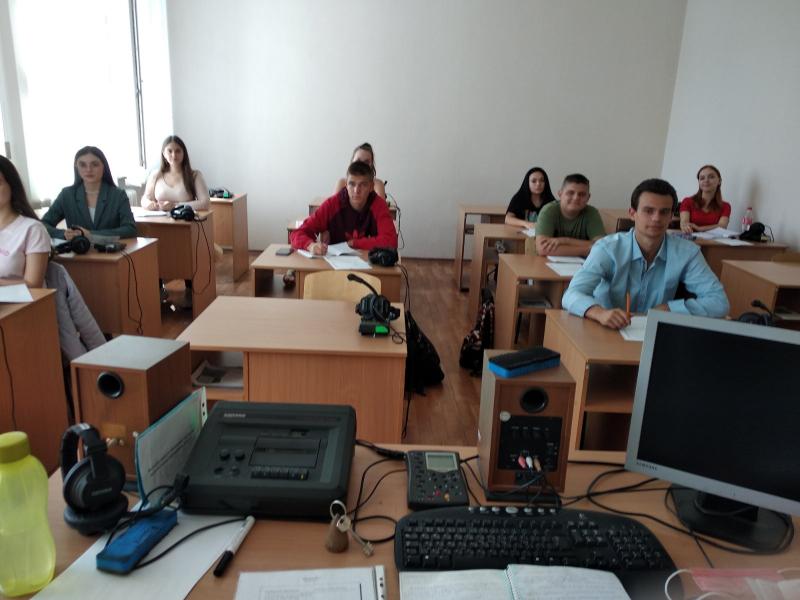 Congratulations on the successful defense of the bachelor's theses
From June 22 to 24, the department hosted the defense of bachelor's theses in the specialty 035 "Philology" by full-time and part-time students. theses of 28 students were admitted to the defense. All works are protected successfully. Our students showed a high level of analytical skills and practical skills.
The staff of the department sincerely congratulates their graduates with the successful defense of bachelor's theses and obtaining the educational qualification level "Bachelor". We wish you inspiration, perseverance, inexhaustible energy, life wisdom, and successful employment in the specialty!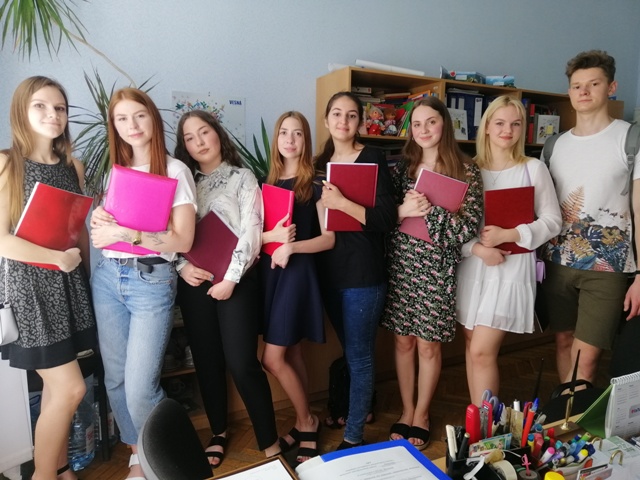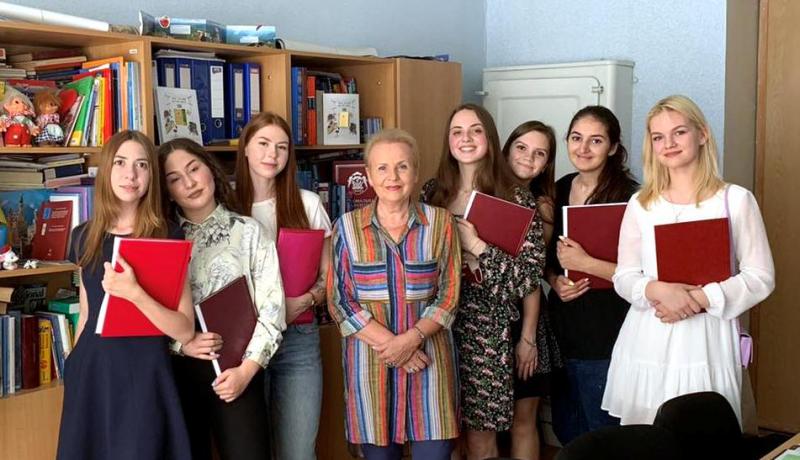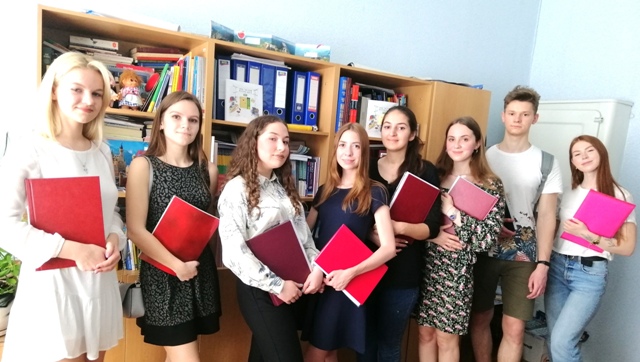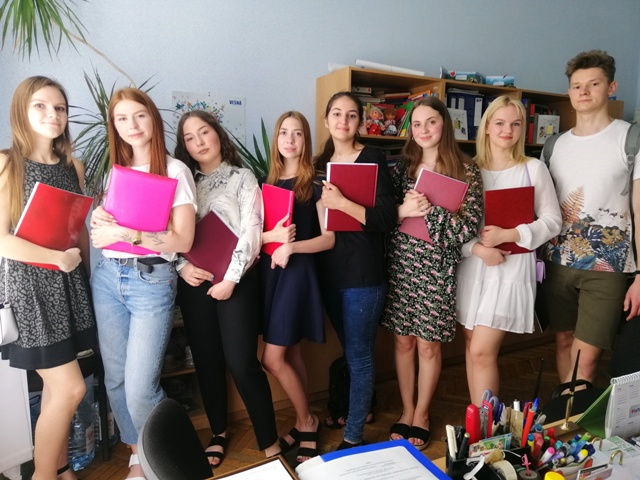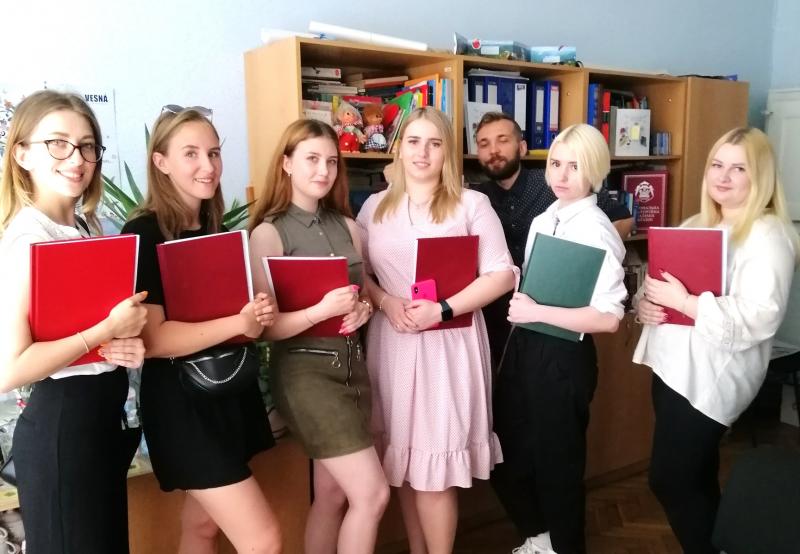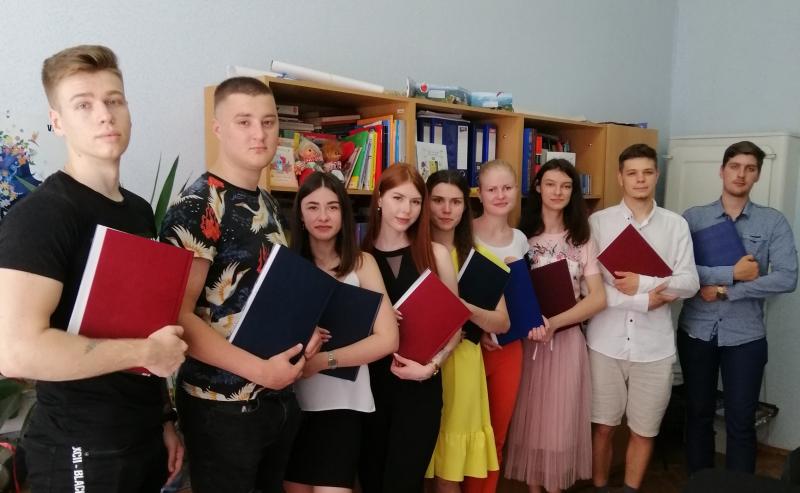 ВІТАЄМО ІЗ ЗАХИСТОМ КАНДИДАТСЬКОЇ ДИСЕРТАЦІЇ!
Колектив кафедри перекладу та іноземних мов щиро вітає ст. викладача Кирпиту Тамару Володимирівну з успішним захистом кандидатської дисертації! Бажаємо Тамарі Володимирівні міцного здоров'я, наснаги, творчих успіхів та натхнення для подальших наукових пошуків!
Teach for Ukraine: Leadership Scholarship for Graduates
Лідерська стипендія для молоді "Навчай для України! — лови унікальну можливість здобути свою першу насправді впливову роботу, нетворк у 60 країнах та пройти спеціально розроблену лідерську програму. Подавайся просто зараз та отримай незабутній досвід
Що?: Ми обираємо прогресивних випускників українських університетів та пропонуємо їм стати вчителем на 2 роки в одній з шкіл малих населених пунктів. Протягом цього часу вони викладають улюблену дисципліну в школі, практикують лідерські навички та надихають своїм прикладом школярів та інших вчителів. Все для того, щоб відкрити нові можливості для дітей
Що я отримаю? - офіційне працевлаштування - зарплату та стипендію, яка покриває основні витрати - оплачувану магістратуру в університеті ім. Б. Грінченка - нетворкінг та обміни з учасниками із інших 59 країн, де існують схожі програми - менторство та розвиток лідерських навичок від експертів А ще просто незабутніх 2 роки та дуже круту спільноту однодумців! Дедлайн: 14 травня Деталі: https://teachforukraine.org/grads/
Throughout their study period, our students take an active part in national and international scientific and practical student conferences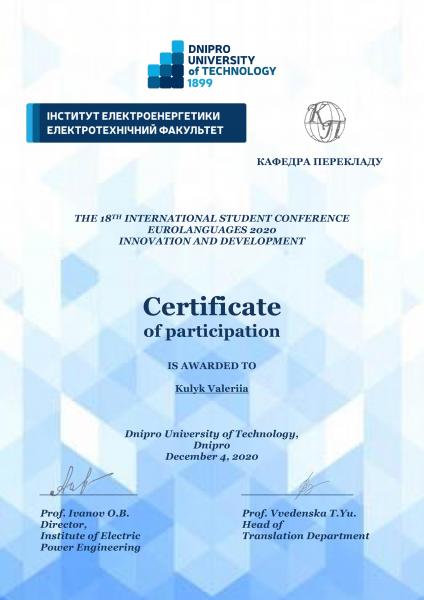 28.11.2020 at 13:30 the Department of Translation and Foreign Languages ​​of NMetAU invites school leavers and their parents to the Open Day, which will be held online. If you connect your future with the profession of a translator, then you come to us!
We are waiting for you at the online conference, which will take place on 28.11.2020 at 13:30 on the Zoom platform.
Conference link: https://us05web.zoom.us/j/81626155251?pwd=cnJUQ1h3RlVOU3orY0Z2S0V4TG4xZz09
Conference code: npa9rX
Conference ID: 82925365122
You will receive information about the specialty of the translator, the conditions of admission, teachers, you can personally ask questions that interest you.

Detailed information about our department can be found at the link:
https://drive.google.com/file/d/1b4i8_iIi88fmgO21TYV_XS-IsCTZ0Hd3/view
On 10 October 2020

Svitlana Usenko (Window on America) and Oleksandra Myrgorodska (NMetAu) invite you to join English-Speaking Club Meeting in the premises of DONUB (Dnipro Regional Scientific Universal Library), Yavornitskogo 18, second level, room 19.

Agenda:

14.00 Warming up: Cybersecurity Presentation

14.30 Joe Morrison, our Australian volunteer, with a presentation on rare Australian animals.

15.00 Discussion on Cybersecurity with Shawn Robertson, our American volunteer
0 вересня перекладачі відзначали своє професійне свято (The International Translation Day). Майбутні перекладачі кафедри перекладу та іноземних мов НМетАУ зустрілися з цієї нагоди в англійському розмовному клубі. Спілкувалися англійською мовою, обговорювали нагальні проблеми професії перекладача, познайомилися з ДОНУБ, фонд якої містить 67000 документів 96 іноземними мовами.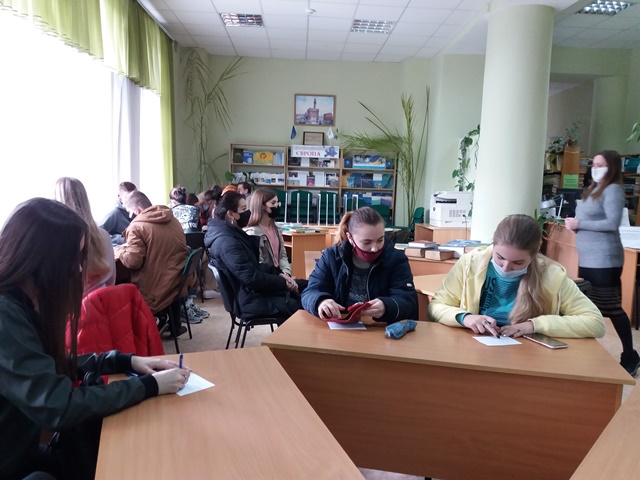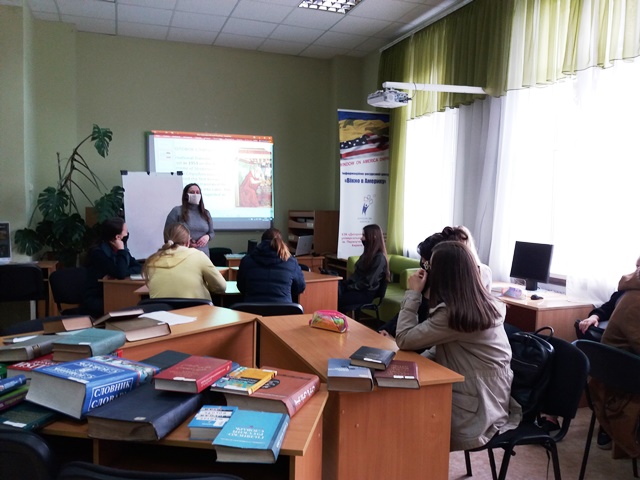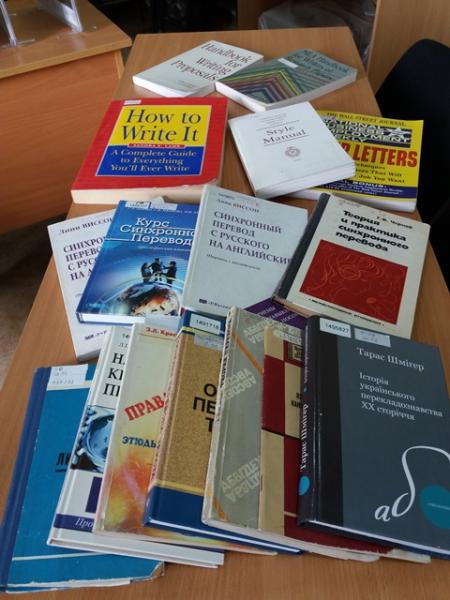 Protection of bachelor graduation works
Here comes the most responsible and exciting moment for the 4th year graduates - the protection of their graduation works. In a pleasant and friendly atmosphere, our students have confirmed their readiness for professional activity, had an opportunity to exchange interesting thoughts and discoveries. We are pleased to congratulate our bachelors with successful defence and wish them success in their search for promising jobs and entry to the magistracy!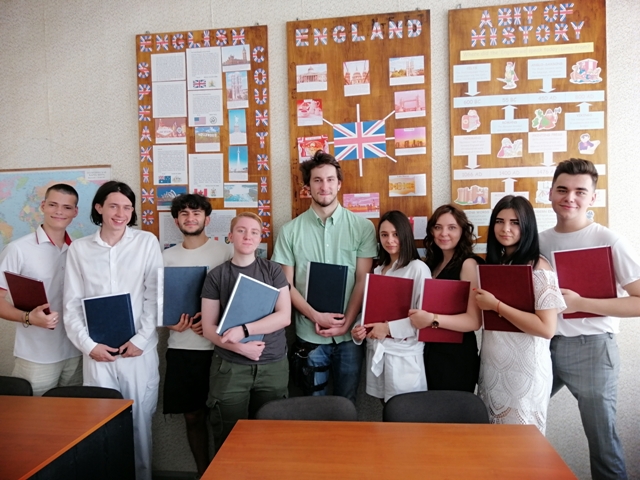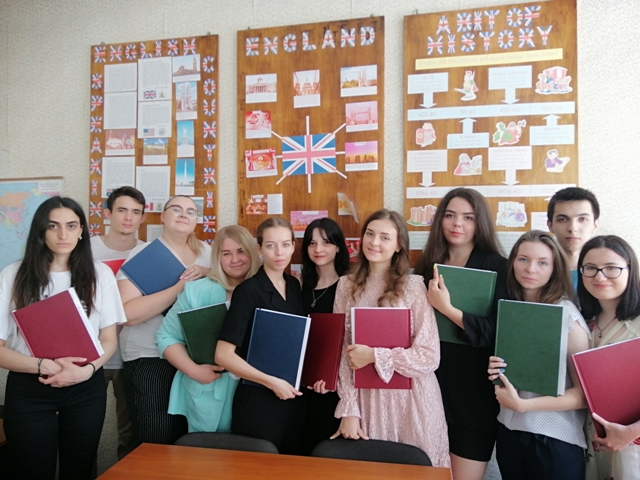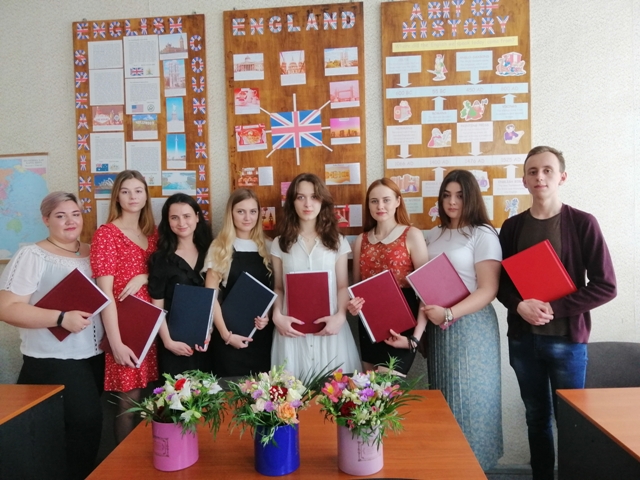 Congratulations to the winners of the Olympics
CONGRATULATIONS!!!
THE WINNERS
OF ENGLISH OLYMPIAD 2020
1. Alenkov Illiya ФІ 17-01
2. Gomon Polina/ Milytina Vlada ФІ 17-01
3. Shatailo Viktoriya/ Vedmedovskiy Kirill ФІ 19
Translation and Foreign Languages Department
Meeting InText representatives
Students of the Department of Translation and Foreign Languages ​​met their fellow tradesmen – the representatives of the large company "InText", which is one of the leading translation companies in Ukraine. InText also hosts translation seminars and conferences, and our students received a bulk of useful information about the market of modern translation services in Ukraine from Stanislav Bogdanov and Oleksandra Horsun, and they learned about advanced developments used in the field of translation from the demonstration materials. It was an interesting and rewarding experience for the future translators!
International Translation Day is an international day celebrated every year on 30 September on the feast of St. Jerome, the Bible translator who is considered the patron saint of translators. The celebrations have been promoted by the International Federation of Translators (FIT) ever since it was set up in 1953. In 1991 FIT launched the idea of an officially recognized International Translation Day to show solidarity of the worldwide translation community in an effort to promote the translation profession in different countries (not necessarily only in Christian ones). This is an opportunity to display pride in a profession that is becoming increasingly essential in the era of progressing globalization.
Our students of philology didn't miss the celebration either. We discussed the profession of a translator as well as the skills and qualities needed in this profession.