Department of Iron and Steel Metallurgy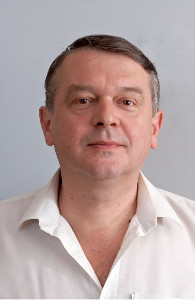 Department manager: Niziaiev Kostiantyn
Contacts:
Address Department of Iron and Steel metallurgy, NMetAU, av. Gagarin 4, Dnipro, 49005, Ukraine
E-mail: kaf.stal@metal.nmetau.edu.ua
Phone: +3 8050 369 29 29
---
---
Department of steel metallurgy, founded in 1899, is one of leaders in Ukraine on preparation of skilled specialists for a steel-smelting production, by its confessed scientific and methodical center.
A department conducts preparation on speciality "Metallurgy of ferrous metals", offers specialization Steel Metallurgy", including with profiling "Management and audit of metallurgical enterprises".
A department produced 1900 engineers, prepared 50 doctors and over 120 candidates of engineering sciences, published 56 textbooks and monographs, hundreds of manuals and methodical pointing, got over 100 copyright certificates on inventions and patents.
On a department professors, doctors of engineering sciences work: corresponding member NASU A. Velichko(rector of Academy), K. Niziaiev, candidates of technical sciences: A. Stoyanov, V. Mameshin, S. Zhuravlova, L. Molchanov, Y. Synehin
---