Department of international economics, political economy and governance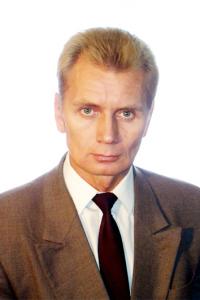 Department manager: Tarasevich Victor Nickolayevich
Contacts:
Address Department of Political Economy, NMetAU, av. Gagarina, 4, Dnipropetrovsk, 49600, Ukraine.
E-mail: kaf.pe@metal.nmetau.edu.ua
Phone: (+380562)474242
Alternative homepage: http://vuapek.ho.ua
---
---
Department of Political economy of National metallurgical academy of Ukraine is a successfully working and developing center of educational, methodical and research activities.
It was based in 1912 and for 90 years'of its existence has turned to creative collective with a high pedagogical skill and a high scientific potential. Today's collective of department consists of 10 teachers and science specialists, among them 8 have a scientific degree.
Since 1994 the department is managed by the doctor of economic sciences, professor V. Tarasevich.
---