Department of Engineering Pedagogics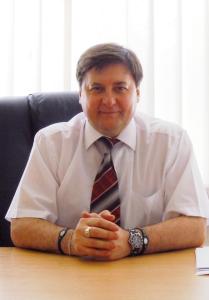 Department manager: Palahuta Vadim Ivanovich
Contacts:
Address Department of Engineering Pedagogics, NMetAU, 4,Gagarin avenue, Dnipropetrovsk, 49600, Ukraine.
E-mail: vipalu@ukr.net
Phone: 3-116
---
---
The history of the Department of Engineering Pedagogics.
The department was founded in 2004 in order to train specialists in the field of" Pedagogics", in speciality "Professional Education" and specialization" Metallurgy in mechanical engineering and device engineering".
When the department was founded, the work of general management was conducted by associate professor, PhD Palaguta V.I.
The Department of Engineering Pedagogics was opened on the 1st of June, 2004.
The associate professor, Ph.D Palaguta V.I. became the head of the department.
The department is included in the Faculty of Humanity and trains teachers-engineers in metallurgy and mechanical engineering for technical departments of NMetAU, its branches and colleges of metallurgical and mechanical engineering orientation.
2. Lecturers' potential.
Two full professors, four associate professors, two senior lecturers.
3. Science potential.
Two lecturer are doctors of science, one of them is the doctor of philosophy (Ph.D), four lecturers are candidates of science.
https://www.instagram.com/inzhenernaya_pedagogika/
https://www.facebook.com/inzhenernayapedagogika/
---