Electrometallurgical Faculty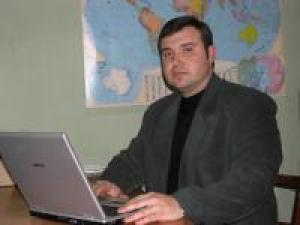 Dean: Seliverstov Vadim
Contacts:
Address Electrometallurgical Faculty, NMetAU, Gagarin ave. 4, lecture-hall B-315, Dnipro, 49600, Ukraine
E-mail:
Phone: +38(056) 746-31-98
---
---
An electrometallurgy faculty is created in 1976. The first dean of faculty was Gasik Michael from 1987 to 2003 a faculty headed Rudnev Oleg, since 2003 and for a present tense a faculty is managed by Seliverstov V. Departments enter in the complement of faculty: electrometallurgy, metallurgy of the coloured metals, electrical engineering and electromechanic, casting production and physics. On an electrometallurgy faculty preparation of specialists is carried out on five by specialities: Metallurgy of black metals, Special metallurgy, Metallurgy of the coloured metals, Casting production of black and coloured metals, Electromechanics systems of automation and electromechanic.
---
Metallurgy of black metals engulfs specializations "Electrometallurgy became and ferro-alloys" and the "Informative systems and operating management of technological processes".
Electrometallurgy is basis of modern metallurgical technologies on production of the special steel and alloys for atomic, space, chemical industry, machine of structure.
Special metallurgy (specialization - electro- thermie of inorganic materials) is the most modern specialization on preparation of specialists for production of abrasives and over hard materials - electro-corundum, carbide of silicon, carbide and nitride of coniferous forest, artificial diamonds, ceramic materials abrasive instrument, and coal of graphites materials, the products of which are needed for machine of structure, chemical industry, atomic energy electrometallurgy.
Metallurgy of the coloured metals is modern technologies of production of alloys on the basis of copper, aluminium, lead and other coloured metals a source raw of materials of which in Ukraine is absent. It behaves to the noble metals: platinum, gold and silver, technologies of extraction of which from the offcuts of production and ores of other coloured metals get all greater development, including on the enterprises of our region.
Casting production of black and coloured metals engulfs specializations: artistic and jeweller casting, exact, stomatological and orthopaedic casting, casting production of the coloured metals and alloys, casting production of black metals and alloys.
The students of department of casting production get fundamental knowledges and skills which can realize in machine structure and metallurgy, and also in medical industry at development of technologies and making of the poured stomatological and orthopaedic prosthetic appliances, in the art - at casting of artistic miniatures and jewellers wares, to architecture - at creation of the poured sculptures monuments and monuments.
Electromechanics systems of automation and electromechanic represented by specializations: the automated electromechanic is agglomeration of blast-furnace and steel-smelting productions and automated electromechanic of rental production. The graduating students of this speciality read all types of drafts and project document of the systems of electromechanics; check and put right the knots of management by electromechanics, work with controls and measuring devices, organize and carry out preventive-maintenance repairs of electrical equipment, make electronic charts assembling pays, work on managing programmatic complexes. Prepare specialists for production-technological, organizationally-administrative, project-designer and research activity in industry of electromechanic of metallurgical machines and aggregates.
---
Departments: