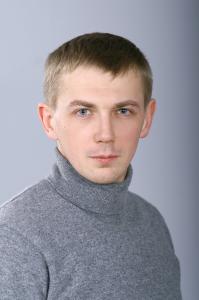 Savchuck Roman Vjacheslavovich
senior teacher
Contacts:
E-mail: r.v.savchuk@ust.edu.ua
Phone : 31-79
Room : Б-312
R. Savchuk after finishing graduate school in 2000 and worked at the Department of EI assistant.

Co-authored teaching materials for the study of these disciplines.

Performs research work on the theme "Development of the system indicative of regional innovative development". He has published more than 25 scientific articles on the research topic, the author of the section of the monograph "Modern problems of socio-economcial development of maize", Dnipropetrovsk MA-Pres, 2010, an active participant in international and national scientific conferences, the results of which were published about 37 abstracts

He teaches at the school for young programmer, which invited the pupils of the senior classes of secondary schools in the city - future entrants Nmetau.

Performs the duties of the curator of the group.

Member of the team of teachers of the Academy basketball.