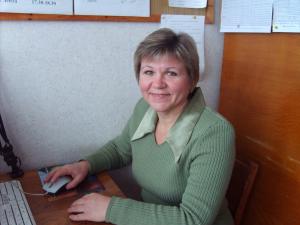 Klimkovich Tatyana Aleksandrovna
senior teacher
Contacts:
E-mail: t.o.klymkovych@ust.edu.ua
Phone : 33-70, 31-79
Room : Б-512
T. Klimkovich after graduating in 1982, Dnepropetrovsk state University, he worked as an engineer in the design office "Orbita" in automatic control systems Department, where he was responsible for development of automated control systems.

From 1987 to 1993, he worked in NMetAU on the steel chair in the position of software engineer, developing software for scientific research and educational process.

Since 1993 works as a lecturer at the economic Informatics Department.

Discipline reads:
- Creation of software systems by means of multi-user DBMS.
- Automation of designing information systems.
- WEB programming.
- Development and implementation of WEB-projects.
Have experience programming in the following languages: Assembler, Pascal, FoxPro, C, C++, Delphi, Visual C++.

Responsible for the publication of scientific and technical literature in the Department.

Conducts research in the area of methods and tools introduction of modern information systems and software products.