---
Distance Learning
DISTANCE LEARNING AT THE DEPARTMENT OF AUTOMATION OF PRODUCTION PROCESSES

Due to the quarantine measures, the distance learning of students was introduced at the National Metallurgical Academy of Ukraine. Google Class was introduced at the Department of Production Process Automation for the purpose of organizing distance learning for the quarantine period. This platform allows you to effectively and conveniently enter training materials, advise students in writing, and conduct ongoing and summary control activities.

In order to access the class courses, you need to write an appropriate inquiry to kaf.app.nmetau@gmail.com.

We recommend that you regularly check the news feed for each discipline so that you always have up-to-date information.

---

There are a few steps you can take to get Google Classroom courses:
1. Send a course request to kaf.app.nmetau@gmail.com with the subject "Distance Learning". Please include your name, group code and the name of the disciplines you want to access in the letter.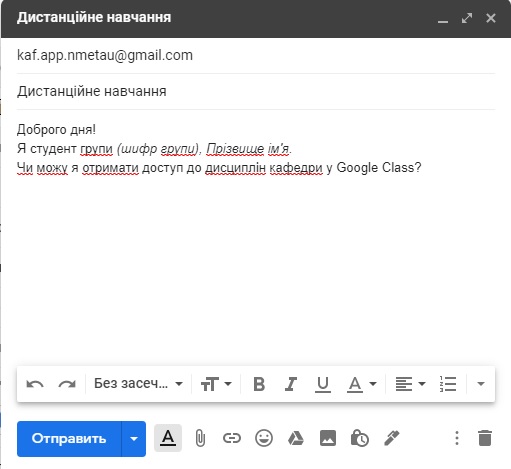 2. Get codes to access the courses.


3. Follow https://classroom.google.com/.

4. Follow the procedure to join the course. Click on the cross to the right and then "Join"

5. Enter the course access code you have been mailed to in the appropriate entry field: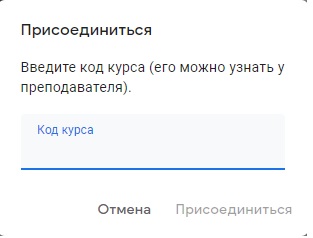 6.Congratulations! You have access to the discipline taught to you by the department!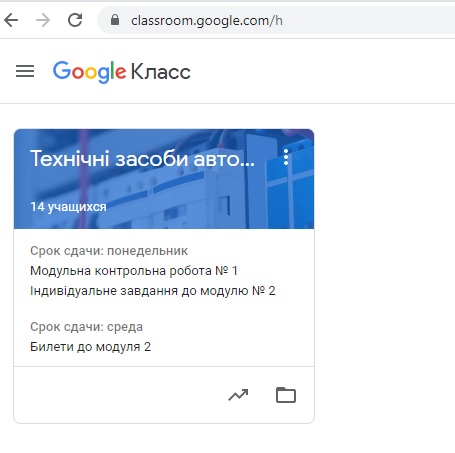 ---