Department of the electrical engineering and electromechanic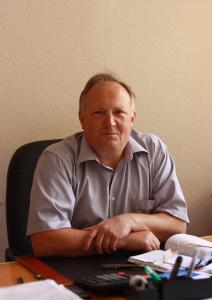 Department manager: Nikolenko Anatoliy
Contacts:
Address 49600, Dnepropetrovsk, Gagarin ave. 4, lecture-hall 228a
E-mail: nikolenko_etep@mail.ru
Phone: (+38056)-3748184, (+38056)-3748446
---
---
The department prepares specialist in the line of "Electrician" by speciality the "Electromechanics systems of automation and elektroprivod" on educationally-qualifying levels: bachelor, specialist, master`s degree.
The license of MESU enables to collect every year on the daily from of teaching two academic groups in Dnepropetrovsk and one in Nikopol, on the bezotryvnoy form of teaching - one academic group in Dnepropetrovsk.
Teaching of the professionally-oriented disciplines except the producing department is carried out the department of Automation of production processes. Total amount of teachers taking to be tokompound out of them: 1 doctor of engineerings sciences,professor; 11 candidates of engineerings sciences, associate professor; 3 senior teacher; 4 asistents.
Chair is presented has in the composition is komputor class (10), 5 educational laboratories and one lecture audience.
---