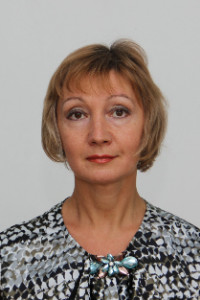 Prokopenko Olena Mykhailivna
candidate of technical science, assistant professor
Contacts:
E-mail: eprok777@ukr.net
Phone : (+38099) 523-28-36
Room : М 805
Prokopenko Elena works NMetAU 1998.

Google Scholar

Academic disciplines taught in NMetAU:
Technoecology.

Social ecology.

Biology.

Fundamentals of ecological toxicology.

Chemistry with the basics of biogeochemistry.

The direction of scientific publications:

Formation of scientific approaches to the creation of energy-efficient and eco-friendly technologies of processing and disposal of waste.


Main areas of research:
1.Козлов Я.М., Сухий М.П., Сухий К.М., Прокопенко О.М. «Фотометричнi дослiдження стiльникових полiкарбонатних пластикiв з метою iх ефективного використання якостi конструктивних елементiв сонячних колекторiв.-Технiчна теплофiзика та промислова теплоенергетика,2012р.-с.113-119.
2.Козлов Я.М., Сухий М.П., Сухий К.М., Прокопенко О.М. «Стiльни ковi полiкарбонатнi пластики – основний конструктивний елемент полiмерного сонячного колектора.» - Збiрних наукових праць Одеськоi Нац. Акад. Пищ. Технологiй.- Одесса, ОНАПТ.- 2012, вип.37, с.230-236.
3.Сухий М.П., Козлов Я.М., Прокопенко О.М. «Енергетична ефективнiсть полiмерних сонячних колекторiв на основi стiльникових полiкарбонатних пластикiв». - Труди 16 мiжнародноi конференцii/- Днiпропетровськ:НМетАУ. - с.192-194.
4.Коломієць О.В., Бєляновська О.Д., Сухий К.М., Прокопепко О.М., Козлов Я.М., Сухий М.П. Основні робочі характеристики сонячного адсорбційного холодильника на основі композитного сорбенту «силікагель/Na2SO4». - Збiрних наукових праць Одеськоi Нац. Акад. Пищ. Технологiй.- Одесса,ОНАПТ. - 2015, вип.47, с.176-181.