Department of Theoretical Foundations of Metallurgical Processes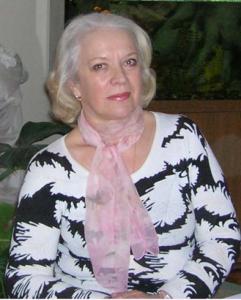 Department manager: Kamkina Lydmila
Contacts:
Address
E-mail: lydmila.kamkina@gmail.com
Phone: 0677193751
---
---
Department of Theory of Metallurgical Processes and Chemistry (TMP) was born on October 17, 1945, when Candidate of Sciences Sergei Tikhonovich Rostovtsev was appointed as the head of the Department. S.T. Rostovtsev created physical and chemical theory of iron ore sintering process.
Pedagogical potential of the department is represented by two professors, Doctors of Technical Sciences, 9 associate professors, 9 Ph.D., 2 senior lecturers, 1 assistant, 4 senior and leading researchers, three graduate students.
The department trains specialists in the field of knowledge "Metallurgy and Materials Science" in the field of training "Metallurgy", specialty "Metallurgy of Ferrous Metals" and specialization "Audit and Investigation of Metallurgical Processes".
Department graduates can apply their knowledge in the field of modern methods of analysis and the creation of new, environmentally friendly and resource-saving technologies and processes; they can carry out the analytical control of raw materials and by-products industry and produce metals, alloys, composite materials with fundamentally new properties.
Scientific finds of the department are successfully applied in enterprises of the sector and meet the needs of industrial laboratories and professional institutes. The staff of the Department have developed advanced methods of analysis and determination of vital to the industry elements (titanium, aluminum, vanadium, zirconium, niobium), and new methods for nickel, cobalt, zirconium, etc. determination. The department gave scientific and technical assistance to the industry by carrying out arbitration analysis and consultations.
---