Department of casting production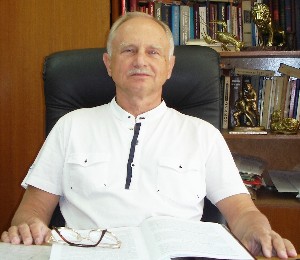 Department manager: KHRYCHYKOV V.E.
Contacts:
Address National metallurgical academy of Ukraine, Gagarina avenue, 4, Dnepropetrovsk, Ukraine
E-mail: litpro.kaf@gmail.com
Phone: +38(056) 47-44-06; м. +38(067)2994435; +38(099)5181578
---
---
Teachers of the department are 6 professors, doctors of technical sciences; 7 associate professors, candidates of sciences, 2 assist. In the CIS countries, no Department of foundry does not have the number of doctors of technical sciences, with a thesis on specialty "Foundry".
The head of the department is a laureate of the State Prize of Ukraine in the field of science and technology.
===========================
Admyn. the WEB-pages of Department are the Usenko R.V. kaf.lit@metal.nmetau.edu.ua
___________________________
---
Art, jewelry, dental and industrial casting
The Department of foundry production carries out preparation of engineers and masters in two specialties:
1. "Foundry of ferrous and non-ferrous metals and alloys".
2. "Casting (by types)" with the specialization:
• Casting precision, dental and orthopedic.
• Casting of non-metallic materials (glass, plastics, slag, crystal, candy, chocolate, candles, etc.).
To enroll in NMetAU students 1 2 study courses of General technical and humanitarian disciplines, and then 3rd year starts professional specialization – Foundry ("Art, jewelry, dental and industrial casting"). Scholarship – 1400 UAH, and the best students receive a scholarship from 1620 UAH.
In parallel, it is possible to obtain second higher education on economic specialties (state diploma of NMetAU) – payment 420 UAH per month (after 3 courses).
After graduation the student receives a universal and widely specialized engineering specialty, which is one of the most popular in the sphere of real production not only in Ukraine but also in Germany and Poland.
When applying applicants applying must specify the code and name of specialty: 136 metallurgy. After transfer to the course I must hand over the original documents and write a statement about Your desire to specialize at the Department of foundry production ("Art, jewelry, dental and industrial casting").